GST - D.R.Y.L. Club Of The Year Award
"West End Boat Club" for 2018
The "Club of the Year" Award was sponsored by the GST Group and the Award is decided by the Officers & Delegates of the D.R.Y.L. A letter nominating the Club is sent to the President of the D.R.Y.L. by another club or by an individual. At the January meeting of the Club Delegates the letters are read and a secret ballot is held for nominated clubs. The Officers of the D.R.Y.L. keep the winner in confidence and the winning Club is announced at the Annual D.R.Y.L. Banquet.

WEBC Commodore Denise Leo Being Presented With The Heritage / DRYL 2018 Club of The Year Award
West End Boat Club Was Presented The Award For Their Efforts In Supporting the DRYL Pageant
Former "Club of the Year" Winners
???? 2019
West End Boat Club 2018
Riverside Yacht Club 2016
Anchor Yacht Club 2015
Farragut Sportsmen's Assoc. 2013
West End Boat Club 2010
Neshaminy Harbor Yacht Club 2009
Riverside Yacht Club 2007
Neshaminy Harbor Yacht Club 2006
Riverside Yacht Club & Harbor Light Yacht Club 2005
Bristol Yacht Club 2003
Independent insurance agents and brokers since 1982, The GST Group,Inc. provides prompt and practical solutions to the insurance needs of more than 3,000 families and businesses in the Delaware Valley. GST enjoys a special reputation for its unique combination of dedicated personal attention and state of the art automation.

Whether you are local to our Bensalem, Pennsylvania office or elsewhere in the Pennsylvania or New Jersey area, try us for your insurance needs.

The GST Group

2291 Bristol Pike
Bensalem, PA 19020
(215) 245-0390
(215) 245-0422 (Fax)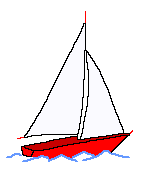 Sail Back