A Cold Morning For A Polar Bear Plunge At Neshaminy State Park
FREEZIN' FOR A REASON!!
Benefited Special Olympics of Penna.
<![if !vml]>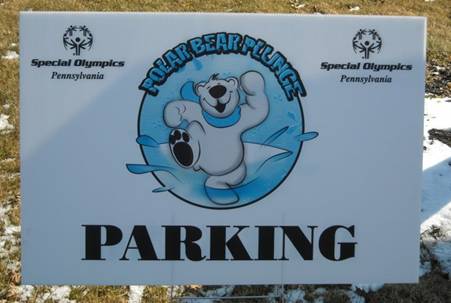 <![endif]>
Well, when I got on board to do the Polar Bear Plunge in the Delaware River on the 31st of January to help raise some money for the Special Olympics I was hoping for a day like yesterday – with tempertures in high 40s - mid 50s, NOT what we had with temps in THE TEENS !! It was very cold and breezy just standing on the rivers edge – I could not imagine how cold the water was going to feel when I plunged. Let me tell you, I found out a little later in the morning and it was cold, very cold, again…… IT WAS VERY VERY COLD! LOL
I got to the State Park early in the morning, before I headed down into the city to pay my respects to The Costello Family. The outside temp was 18 degrees! I was hoping to see thick ice along the banks of the river which would mean no plunge – instead, I saw a crew breaking and shoveling ice and making a path to the water. L LOL
The masses started showing up at 9:00AM – Batman, Charlie Chaplin, Gran Ma Ma ( Dennis Hart QCYC - who should have won the costume competition ), Clark Kent, Super Dog, and other characters including Officers in whites. They came in trucks, cars, BUSES, trailors and campers. However, the best was River Winds YC who came up in a cool old school bus that was painted like a zebra, full with well wishers and supporters. Neshaminy Harbor YC came with a heated trailer that our DRYL Burgee and NHYC Banner hung from, but the main reason it was there was to provide a little heat for those that needed a break from the breezy cold air and for those to change in after the plunge.
Team DRYL was there and in strong force – FREEZIN' FOR A REASON! 5 clubs had members take the plunge and 14 clubs had members give donations. For the record, Neshaminy Harbor YC had 4 plungers, 5 if you count Abbey, John & Terri Caddahy's pooch who ran in playfully, followed by Bordentown YC who had 3. I have not heard the totals yet but I think it is safe to say that we raised around $3000.
With our DRYL Burgee flying high in the air – Team DRYL took to the freezing cold waters of the Delaware splashing and making wakes. There was probably close to 100 who braved the cold water and took the plunge for the Special Olympics. For me, it was quick, I ran in, my pants fell off when I went to pull them up lost my footing and proceeded to stumble – but luckily for me I am quick and fleet of foot, I bounced up started to run out. The water was cold, but when you came out, the air and the clothing soaked with river water was even COLDER !!! LOL
After the plunge everyone headed to Penna. YC for warmth, a nice buffet and some liquid refreshments. Thanks has to go out to PYC for opening their doors to us as well as putting out a nice spread for us at no cost to all that came back. PYC also made a nice donation to the cause as well.
On the topic of thanks, I need to thank the people below for their donations and support….
The Gilbert's – YAC * The Errickson's – FSA * Ed's Auto Glass - NHYC * Jack Labenz - NHYC * The Patton's – RDYC/FSA * Denise Leo – WEBC
Mike Kovacs – YAC * The Mitchell's – NHYC * The Christian's – NHYC * The Senior's – NHYC * The William's – NHYC * Candyce Holmstrup – NHYC * The Besack's – NHYC
Cheryl Stager – NPBC * Mike & Jen Jusino – NHYC * Mary Jusino – NHYC * The Mile's – BYC * Don Warrington – RYC * The Campbells - FSA
I also need to thank the clubs that were nice enough to donate to this cause …
DRYL * NHYC * FSA * AYC * PYC * and many thanks to HHYC Who Came Thru BIG TIME For Us.
And lastly, I want to thank those 10 brave people ( and Abbey ) from the league who made the Plunge and raised funds ……. Truly FREEZIN' FOR A REASON !
Bon Bon Brasberger – River Winds YC
Kate Armstrong – Wissinoming YC / Farragut SA
Melanie Horahan – Bordentown YC
Tim Morton – Bordentown YC
Chris DeRemer – Bordentown YC
Dennis Hart – Quaker City YC
John Caddahy – Neshaminy Harbor YC
Abbey – Neshaminy Harbor YC
Lou Cabrerra – Neshaminy Harbor YC
Tom Politica – Neshaminy Harbor YC
Paul Jusino – Neshaminy Harbor YC
Many people from the league showed up and many put forth an effort to show support, there just isn't enough space to list them all – you know who you are and I thank you all!
I hope you got a chance to see it on WCAU TV News ….
Enjoy the pictures … I will post more as I get them …… Juice
<![if !vml]>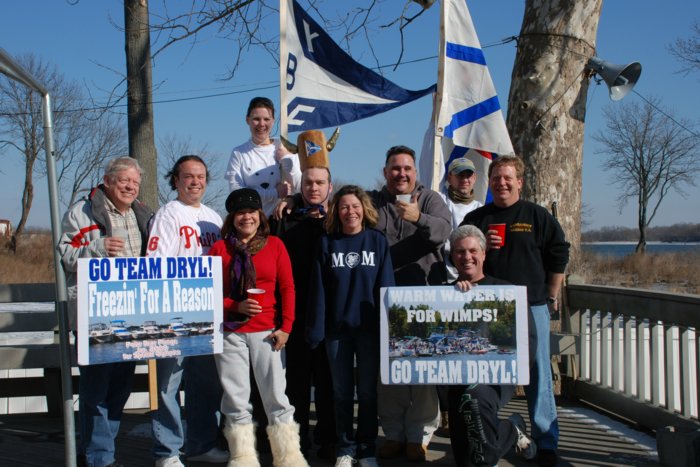 <![endif]>
The Plungers !!
<![if !vml]>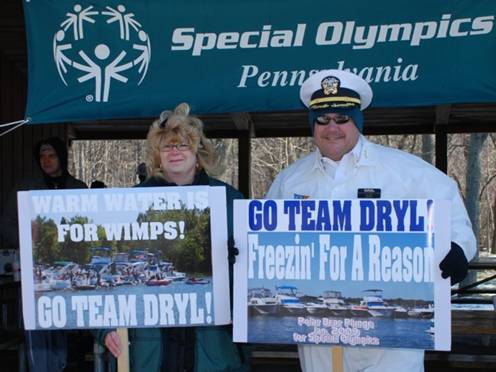 <![endif]> <![if !vml]>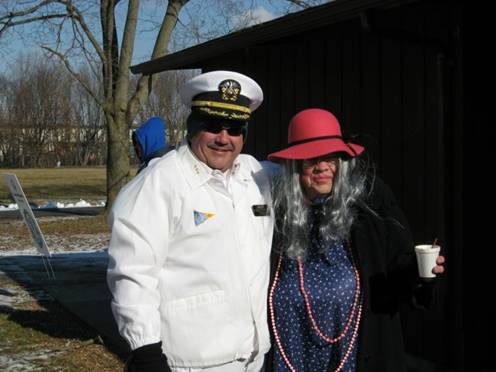 <![endif]>
Mary & I cold, but smilin' ( Gran Mama ) QCYC Member Dennis Hart
<![if !vml]>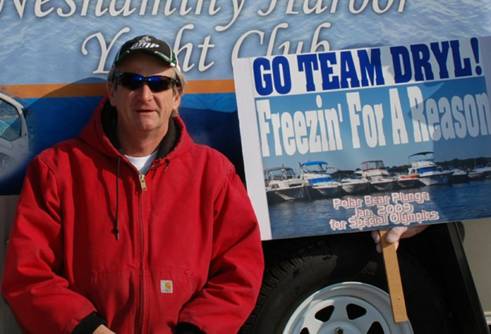 <![endif]> <![if !vml]>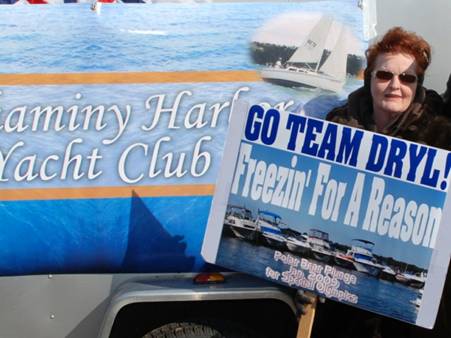 <![endif]>
PYC Commodore Zeilinski NHYC Member Candyce Holmstrup
<![if !vml]>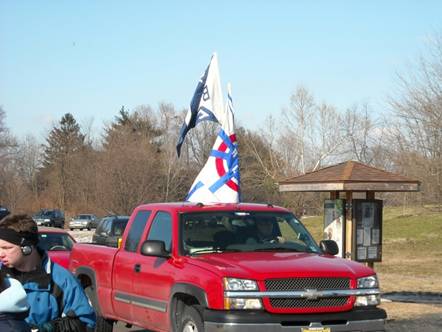 <![endif]> <![if !vml]>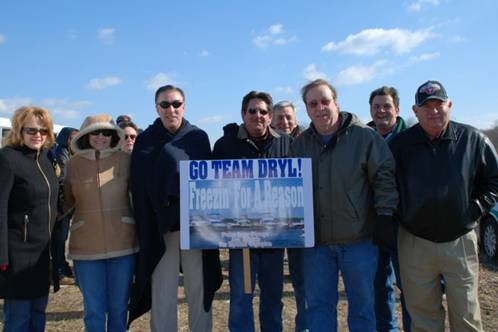 <![endif]>
Team DRYL Arrives Team DRYL Supporters
<![if !vml]>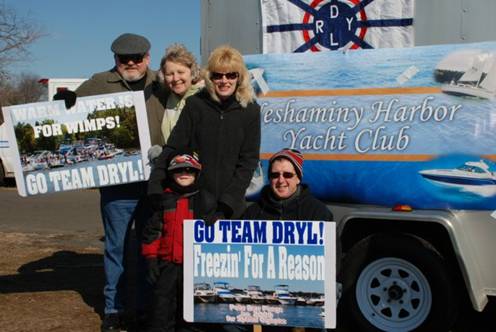 <![endif]> <![if !vml]>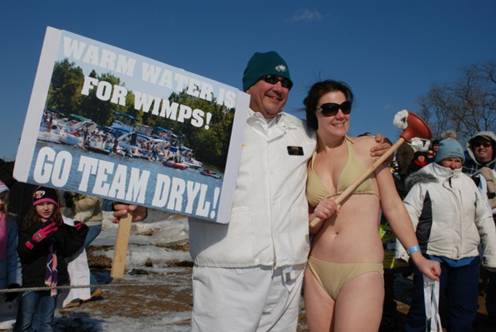 <![endif]>
More Supporters Bordentown YC Vice Commodore Horahan
<![if !vml]>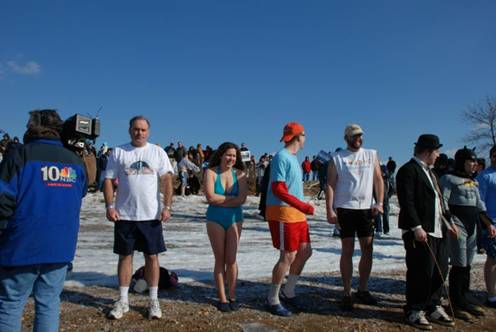 <![endif]> <![if !vml]>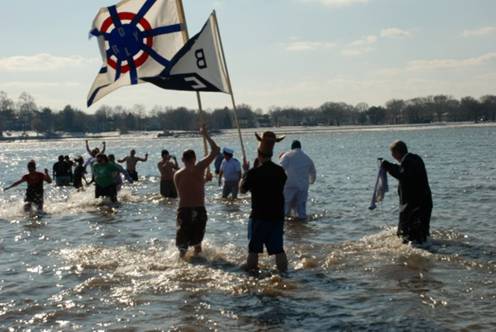 <![endif]>
Plungers Take Your MARK !!! GO TEAM DRYL ! – OMG IT IS COLD !!!
<![if !vml]>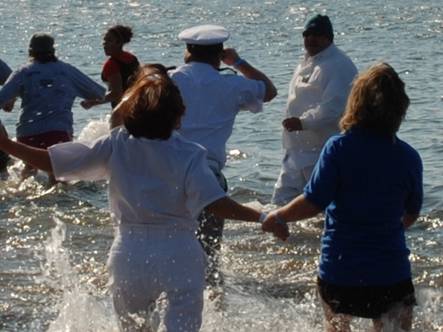 <![endif]> <![if !vml]>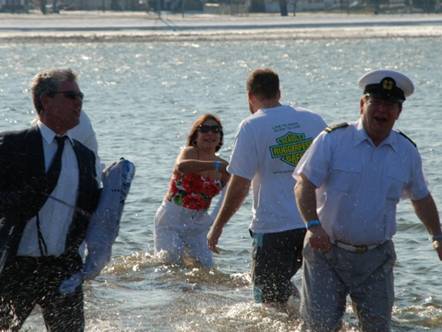 <![endif]>
Kate and Bon Bob Take To Water On The Buddy System Tom, John & Bon Bon Start To Make Their Way Out
<![if !vml]>
<![endif]> <![if !vml]>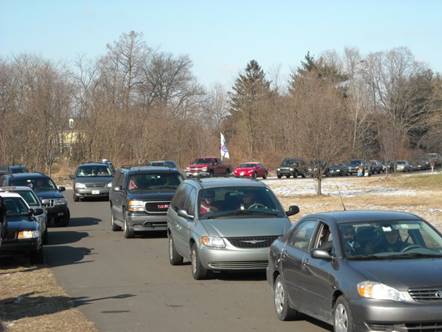 <![endif]>
Queen Siobhan Supporters, Plungers & Watchers Arrive
<![if !vml]>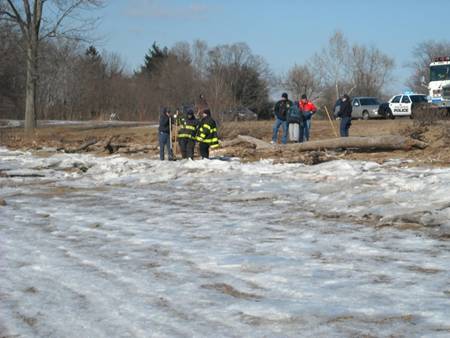 <![endif]> <![if !vml]>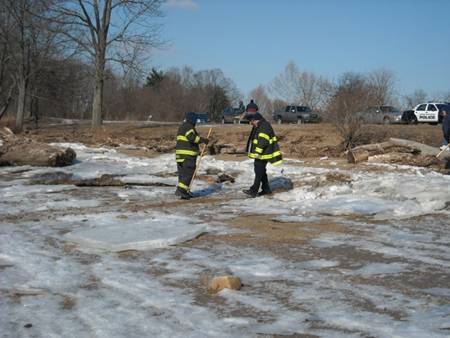 <![endif]>
Crews Work On Making A Path Notice the Blocks Of Ice On The Shoreline
<![if !vml]>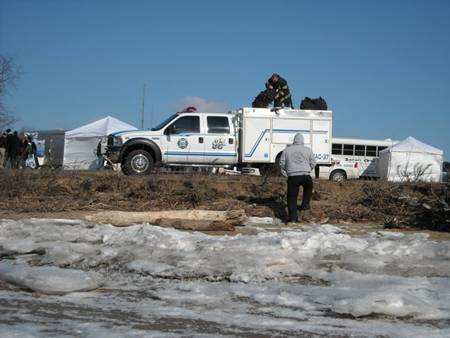 <![endif]> <![if !vml]>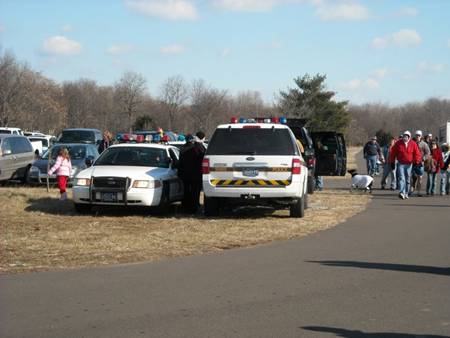 <![endif]>
Safety Was A Big Concern …
<![if !vml]>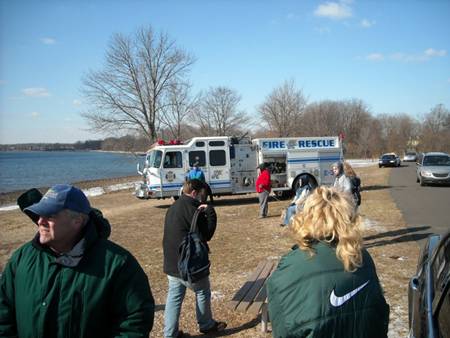 <![endif]> <![if !vml]>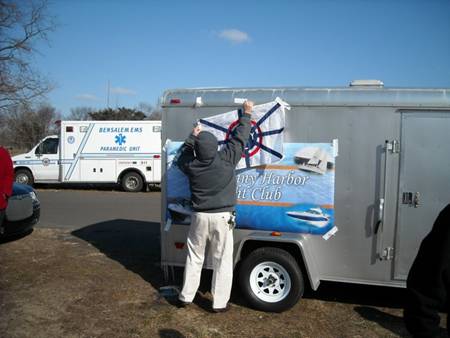 <![endif]>
<![if !vml]>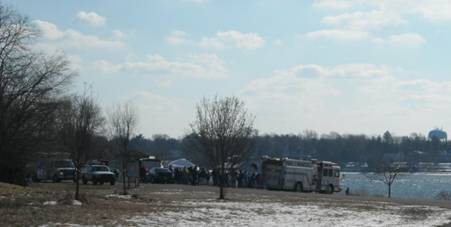 <![endif]> <![if !vml]>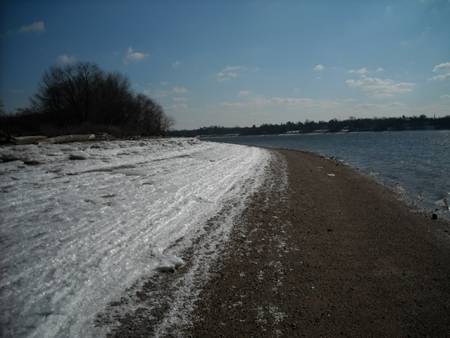 <![endif]>
<![if !vml]>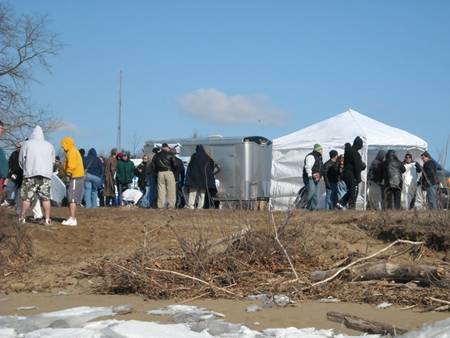 <![endif]> <![if !vml]>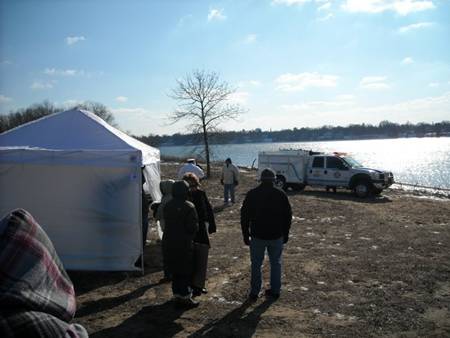 <![endif]>